Microsoft Edge ebook
| | |
| --- | --- |
| | INF1450-E |
| | 978-1-925526-58-5 |
| | Colour PDF |
The skills and knowledge acquired in Microsoft Edge ebook are sufficient to be able to use and browse the internet using the Microsoft Edge browser.
At the completion of this course you should be able to:
understand some of the theoretical aspects of the internet
use Microsoft Edge to access the internet, search for and locate information
navigate web pages
understand and conduct effective searches of the internet
create and use favourites and the Favourites bar
understand and work with web notes
print all or part of a web page
download and use information from the internet
use the internet with a good awareness of security issues
conduct an online transaction
add and work with Edge extensions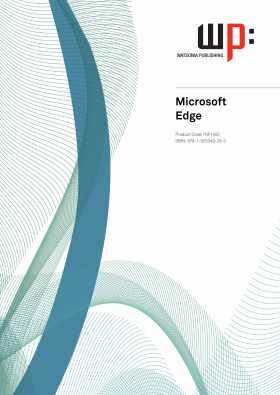 Click here for a sample
$25.50
Purchase: Add to Cart

View outline
View a detailed outline of the course material. You may need to install Adobe Acrobat Reader to open this file.
Download student files
This manual has no student files.